Sermon Series: Becoming People of Life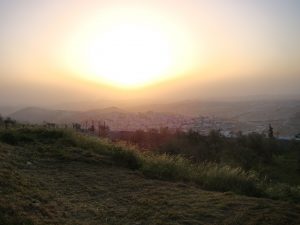 Our Easter sermon series at St. Andrew's is Becoming People of Life. If Christians believe that Jesus was raised to new life on Easter then we should live as people who participate in Jesus' work of bringing new life to the world. But what does that look like?
The first two messages in this series look at the sensitive and complex issue of death and dying in light of Canada's new laws that allow for "Medical Assistance in Dying (MAID)." In the first message Rev. Read looked at the position that the Presbyterian Church in Canada has taken on this issue. In the second message, coming up this week, we'll be looking at how Christians can provide care and support for those who are dying and their families, and give better options for those facing a difficult end to their lives.
April 8: "Facing Suffering and Weakness"
April 15:  "Compassion for the Dying"
April 22: "Justice and Mercy" (Band Sunday)
The Presbyterian Church in Canada has produced a helpful document presenting its beliefs on a wide variety of issues, It's called The Social Action Handbook. You can find a concise summary of what Presbyterians believe about the end of life on page 12. SocialActionHandbook2017
In response to the passage of Bill C-14 in 2016, the General Assembly of the Presbyterian Church in Canada produced a thoughtful discussion document explaining the church's position, inviting people of different perspectives into dialogue, and offering helpful responses to those facing the end of life. You can find it here.