Prelude
Call to Worship – Psalm 57:1-2,7-11
Hymn: "Love Divine, All Loves Excelling" #371
Opening Prayers
Family Time: "God Rebukes"
Hymn: "Here is Love"
Old Testament: 2 Samuel 11:26-12:15
Gospel Reading: Luke 23:33-43
Hymn: "Rock of Ages" #240
Message: "Looking to the Shepherd – Forgiving Sin and Facing Consequences"
We Respond to God's Generosity
Sung Response: "The Doxology" #79
Closing Prayers
Hymn: "To God Be The Glory" #350
Blessing
Postlude
Announcements:
Ancaster Fair Service Returns September 25: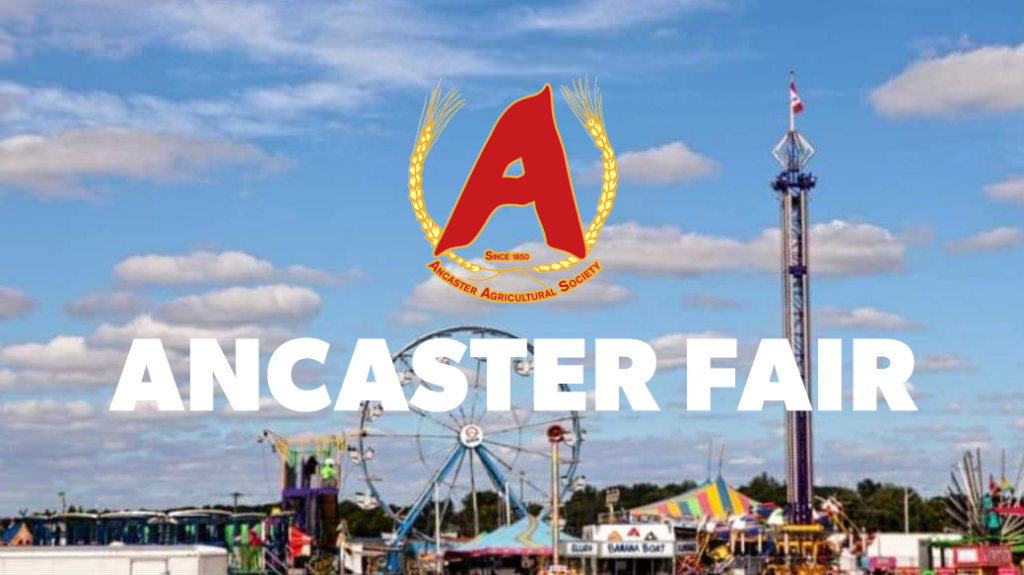 The Ancaster Fall Fair returns in full form this year for the first time since 2019, and so does the Ancaster Fair Service. This is a special shared service between St. Andrew's, St. Paul's Presbyterian in Carluke, Alberton Presbyterian, and Bowman United Church. Worship will begin at 9:30am at the school building right by the main entrance to the fair (look for signs and greeters). Everyone who comes to the service will get free admission to the fair for the day – it's a great day for every family with kids and grandkids. There will also be a simple service of worship held at the St. Andrew's building at 10:30am for those who don't feel up to going out to the Fair. Worship will be led by Rev. John and Anne Hibbs.
Coffee Hour September 25th:
There will be no coffee after Church since we have the Fairground Service.
Let's Do Lunch September 28th:
You are all invited to "Let's Do Lunch" again September 28th; the last Wednesday of the month at Apostolic Christian Church, 91 Carrington Court.
Missions Update:
The Mission team will be holding the Fall Textile on Saturday, October 22, 2022, from 9pm -Noon here at St. Andrew's
Thank you!
Please note a letter of thanks from the Leprosy Mission for our donations of used postage stamps is posted on the bulletin board in the gym.   If you have any used stamps to donate, please contact Esther Blackwell.